Updates in bedding to protect your child from allergies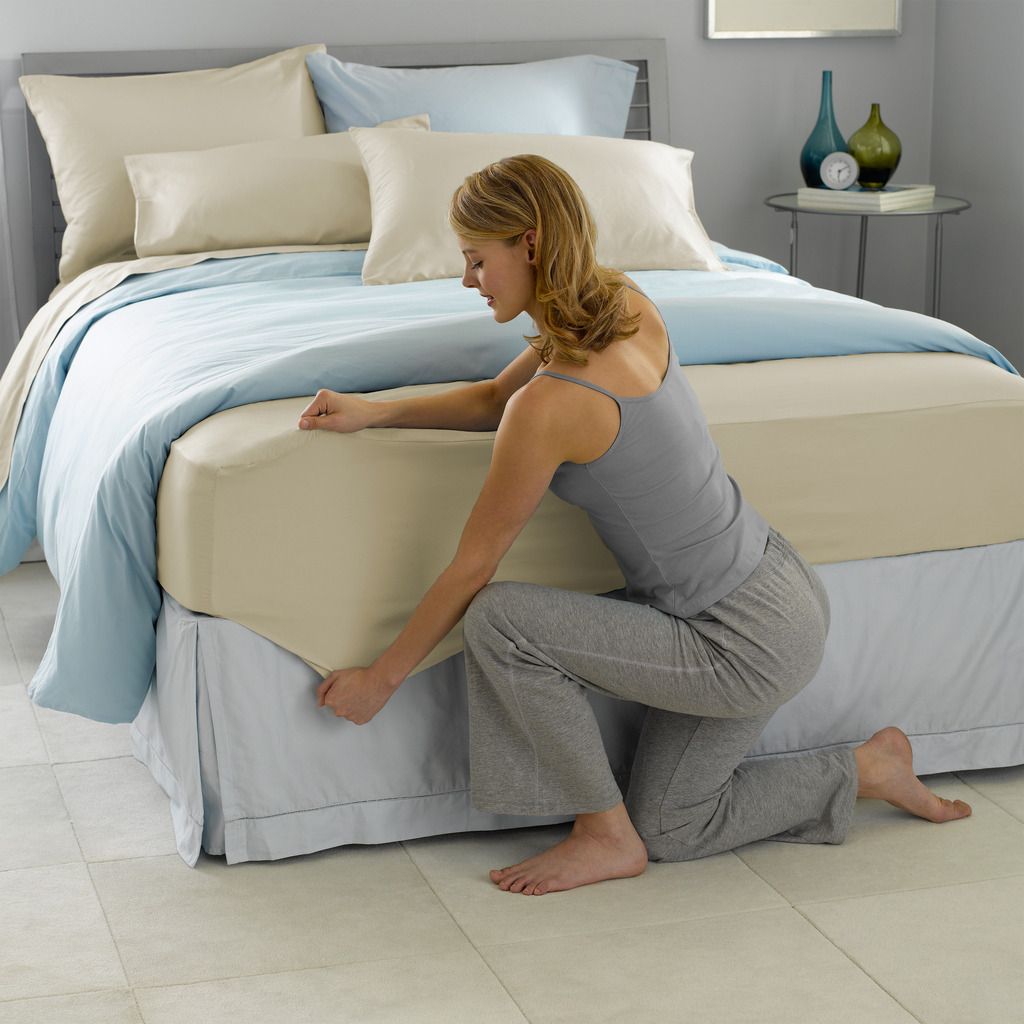 Allergies plague millions of people and bring with them a myriad of unpleasant symptoms. Finding out your daughter is one of the many sufferers of allergies can be stressful and worrisome. While your doctor can recommend a variety of medical treatments, one step you can take in your own home is to change your child's bedding. Anti-allergy bedding is proven to help keep your child safe from allergens that threaten to make her feel sick.
Dust mites, mold, and mildew are all common allergens that can cause symptoms ranging from mild to severe. They easily hide, and even grow, in mattresses, box springs, and pillows. When shopping for anti-allergy bedding sets, one very important factor to consider is whether or not the products encase the entire mattress (and box spring if you have one). Research has shown this is the most effective way to keep allergens at bay.
This rule also applies to anti-allergy pillow cases. A product that encases the entire pillow will provide much more protection for your daughter. If your child also has twin comforter sets, you can look into purchasing anti-allergy bedding that will cover comforters as well. This is a great additional step to take to ensure your child's bedding is as safe as it can be to keep her feeling healthy.
For all anti-allergy bedding, non-porous materials are the most beneficial. These prevent moisture and dust from settling into your daughter's bedding, and keep pre-existing allergens away from her. While these fabrics are practical, they're often not the most comfortable. Non-porous materials do not breathe well and can feel uncomfortable against the skin. Other options to consider when shopping for your child at bedding stores are microfiber polyester fabrics, tightly woven cotton fabrics with very fine threads, or cotton fabrics with a laminated nylon membrane.
Any of these materials can provide high quality protection against allergens, while also being comfortable for your child to sleep on. Many of these anti-allergy bedding options come in white, but if you and your daughter would like to have a more decorative bed, you can purchase stylish girls' bedding to go over top of the anti-allergen products. This way your child can be healthier and happier.
Keeping your daughter safe from allergens isn't always easy, but one quick and effective way to help is to buy anti-allergy bedding for her mattress, box spring, and pillows. This will help her sleep and breathe more easily.